Last week, I checked off a bucket list item: taking a sunset architectural boat cruise through downtown Chicago. We launched as the sun began to set, just after a rain shower. The boat deck and chairs were wet, so most people were hiding in the cabin below. As a result, I got to claim prime real estate: against the rail, in the very back row of chairs. This meant no one was standing in front of me or next to me the entire time! Perfect!
As the rain cleared, the clouds began to reflect reds and oranges, and the lights started twinkling all over the city. It was pretty magical.
I was not shooting with a tripod, so you may notice some blur and noise due to me increasingly cranking the ISO as the light diminished. So while these aren't gallery worthy, I hope you still enjoy them! I highly recommend the river cruise experience if you have the opportunity. – H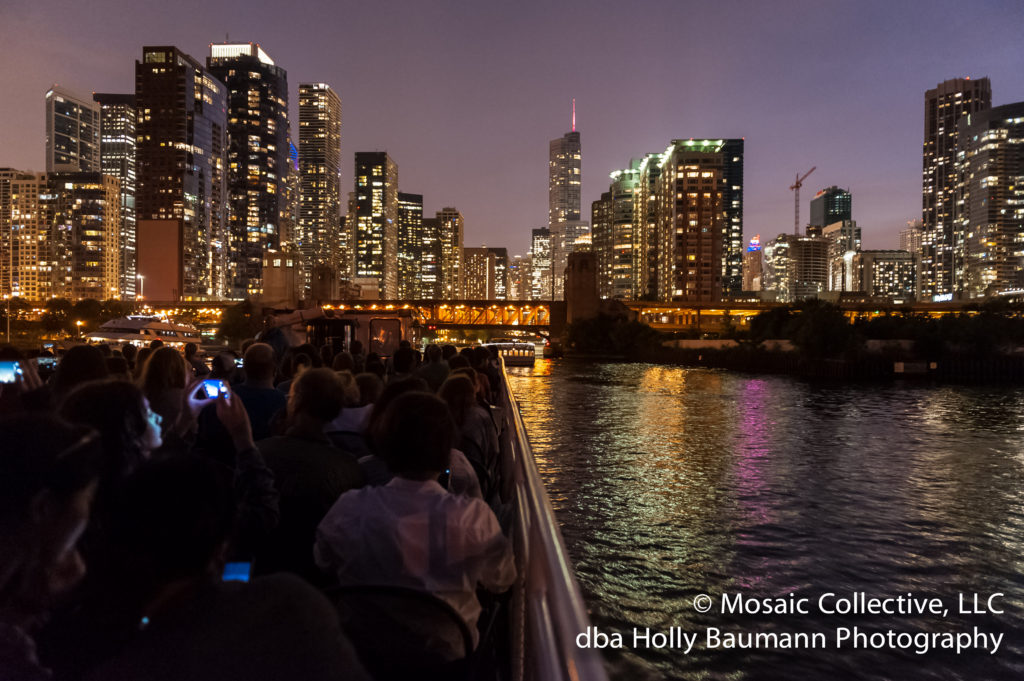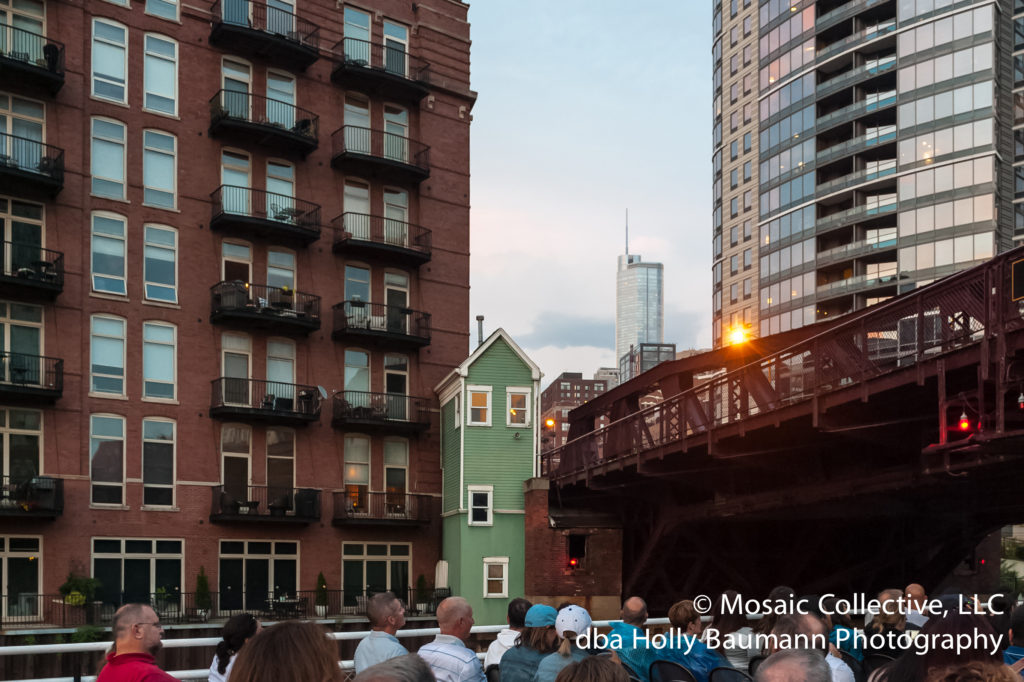 Below is "Goose Island," which may ring a bell with beer drinkers: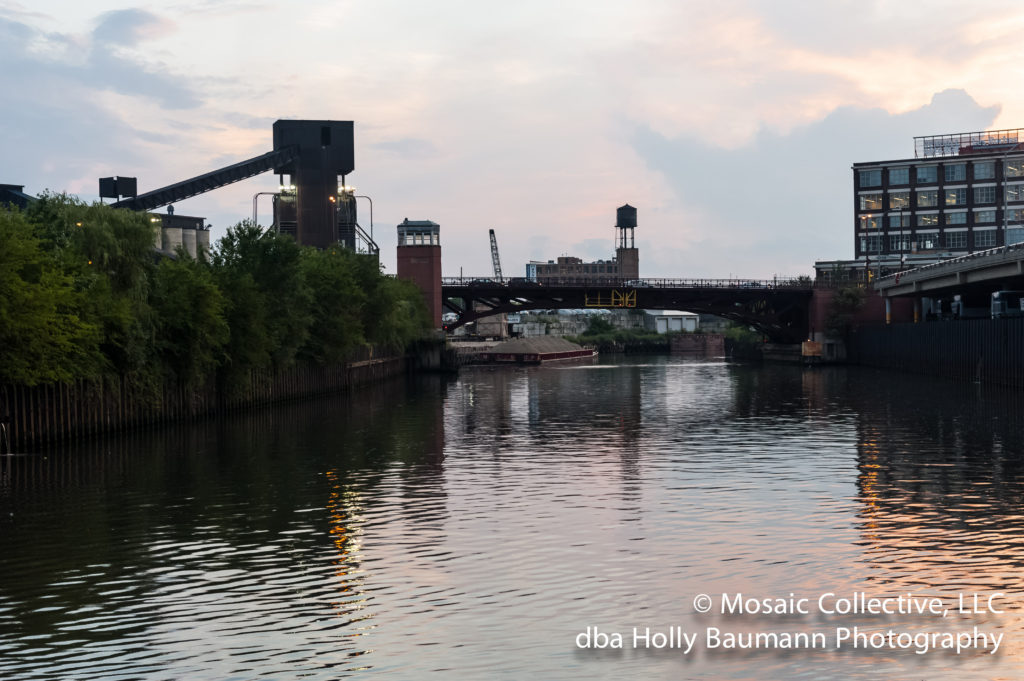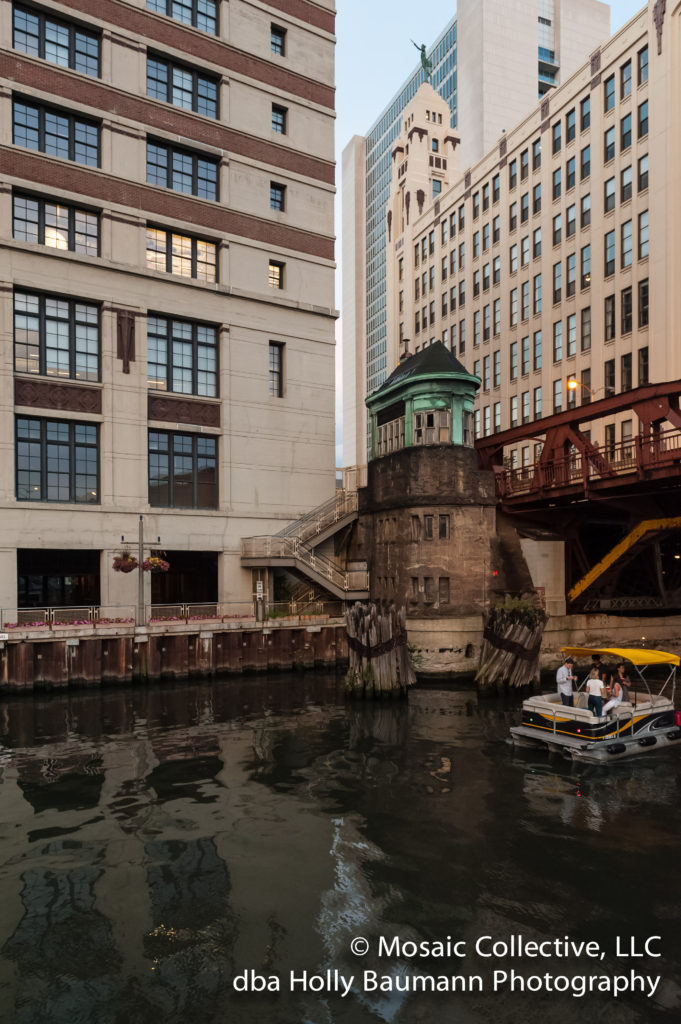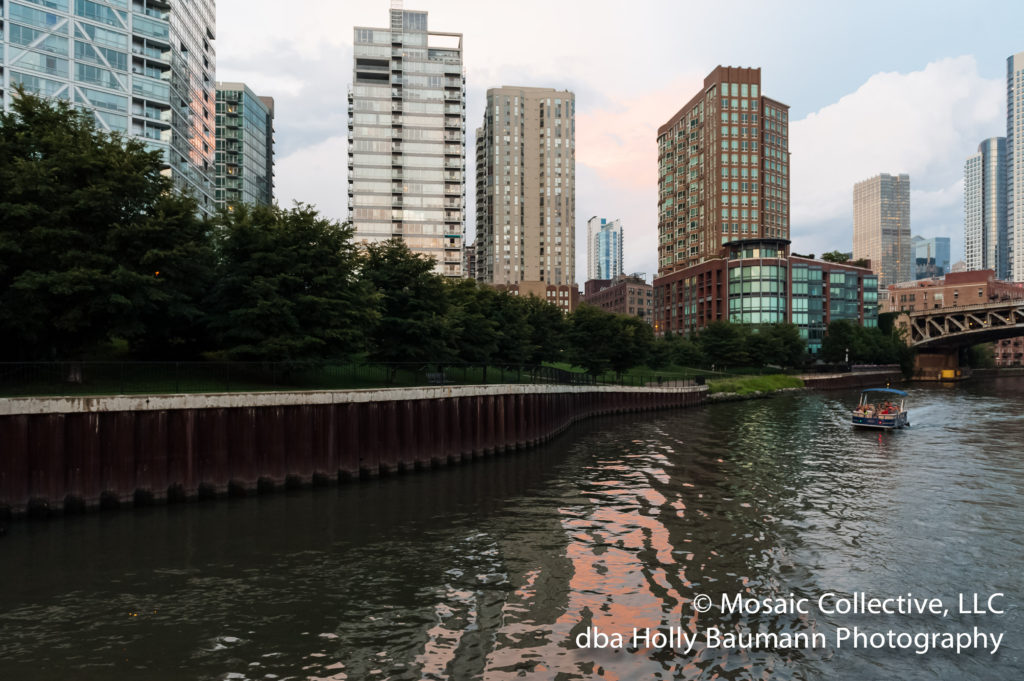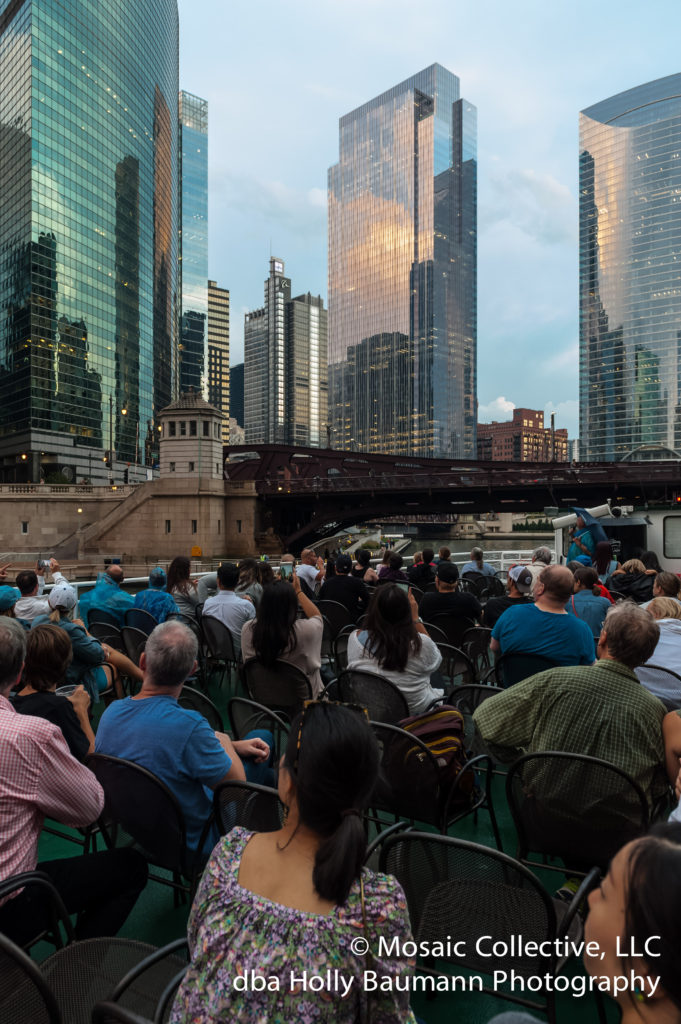 The building on the right below was built in between the river and existing train tracks, and the lot is only 80 feet deep. They engineered a solution…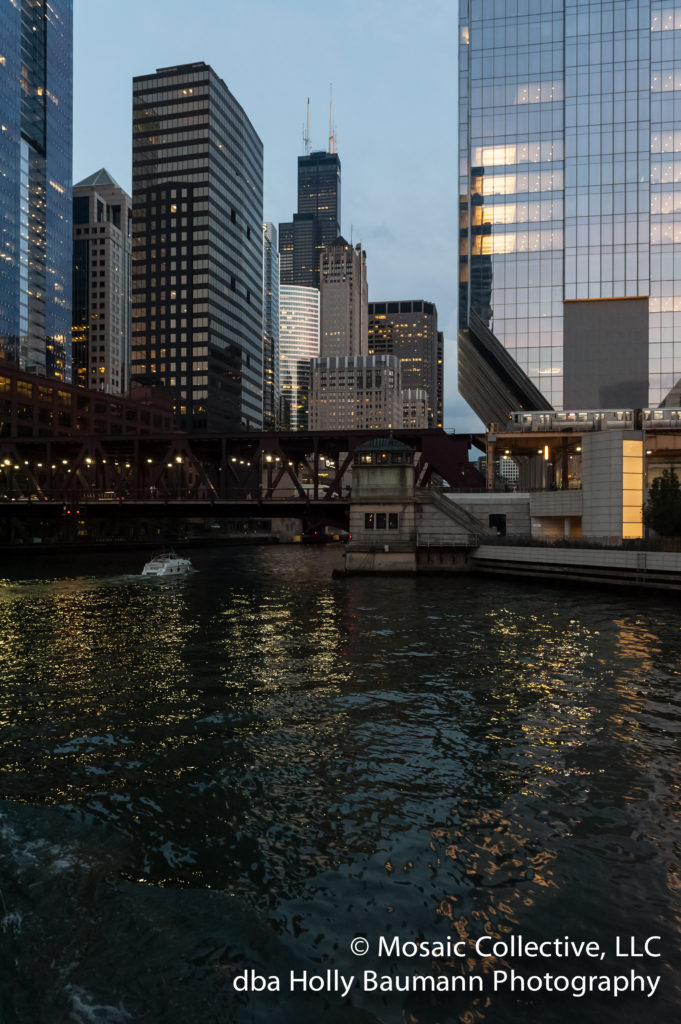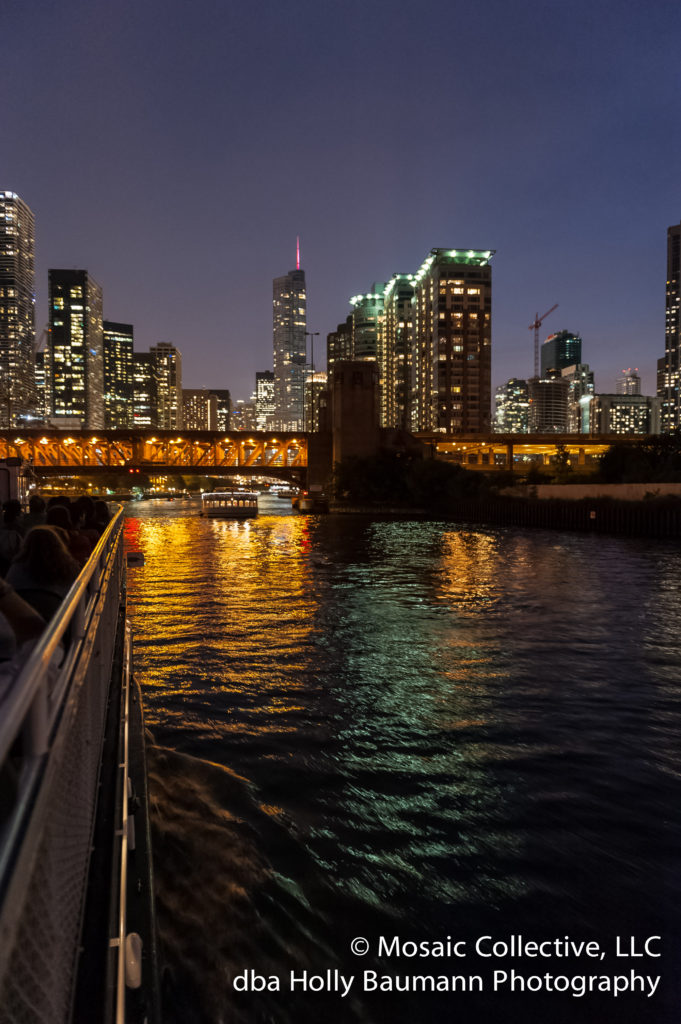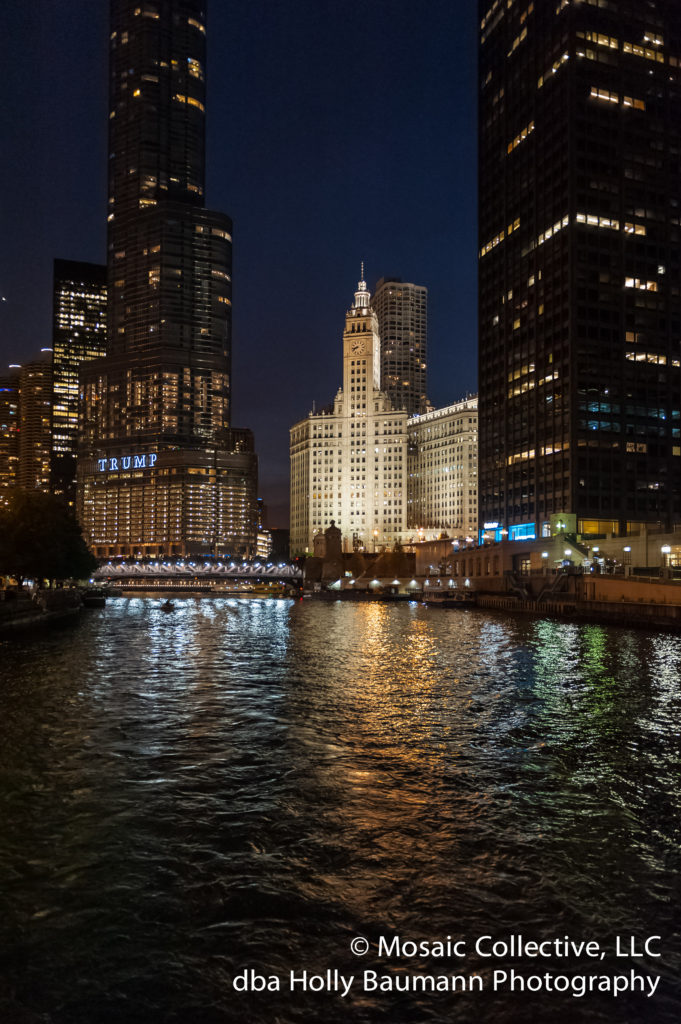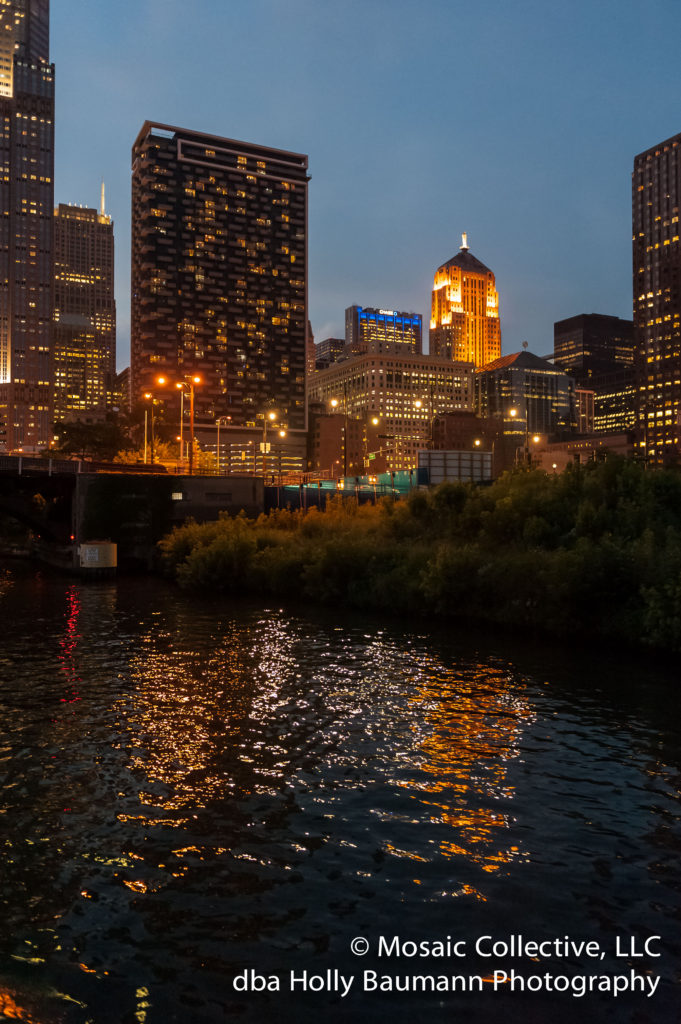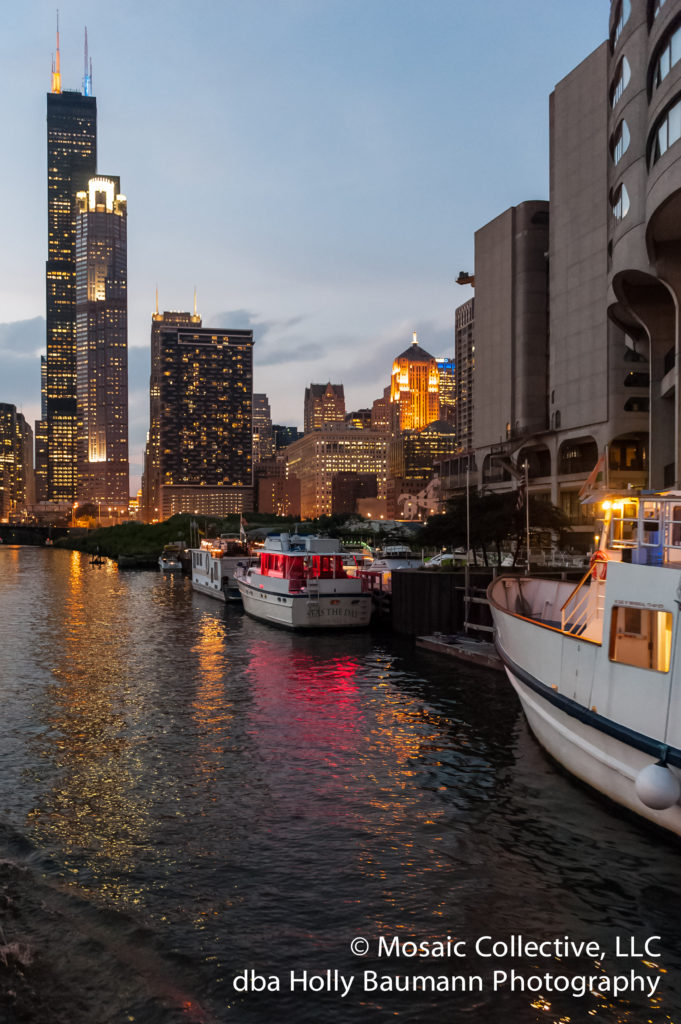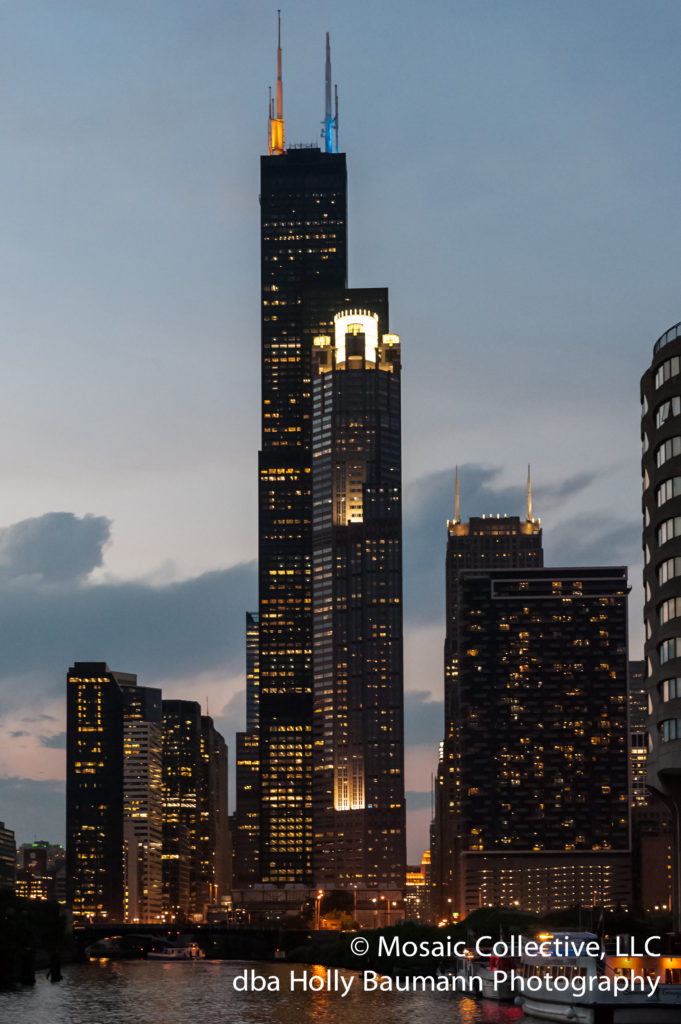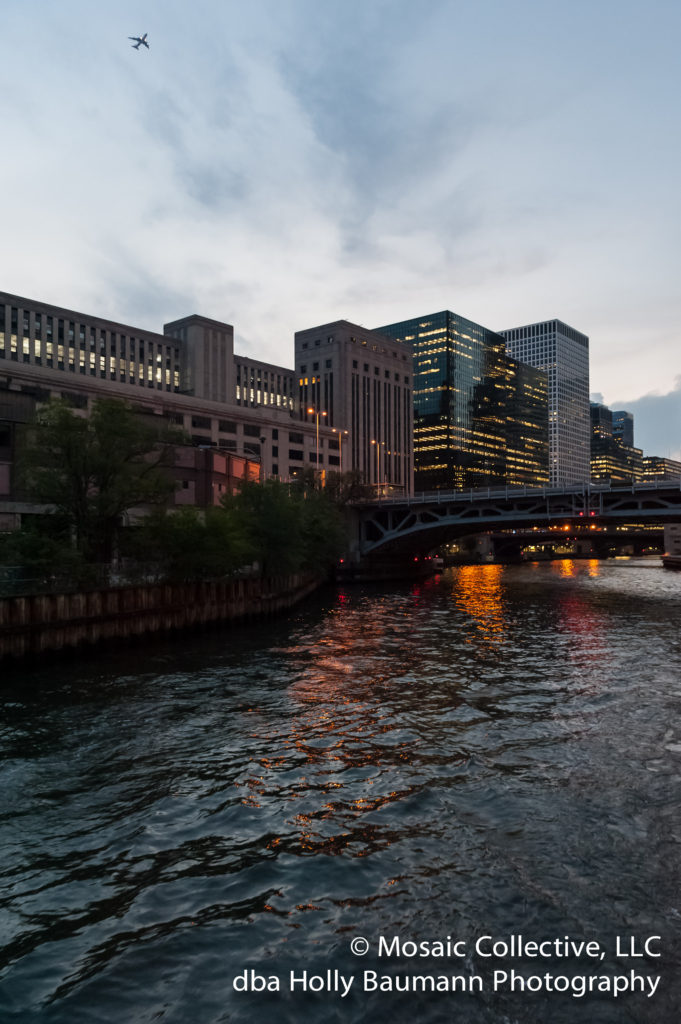 The "You Are Here" building (see the bright light in the middle of the river graphic):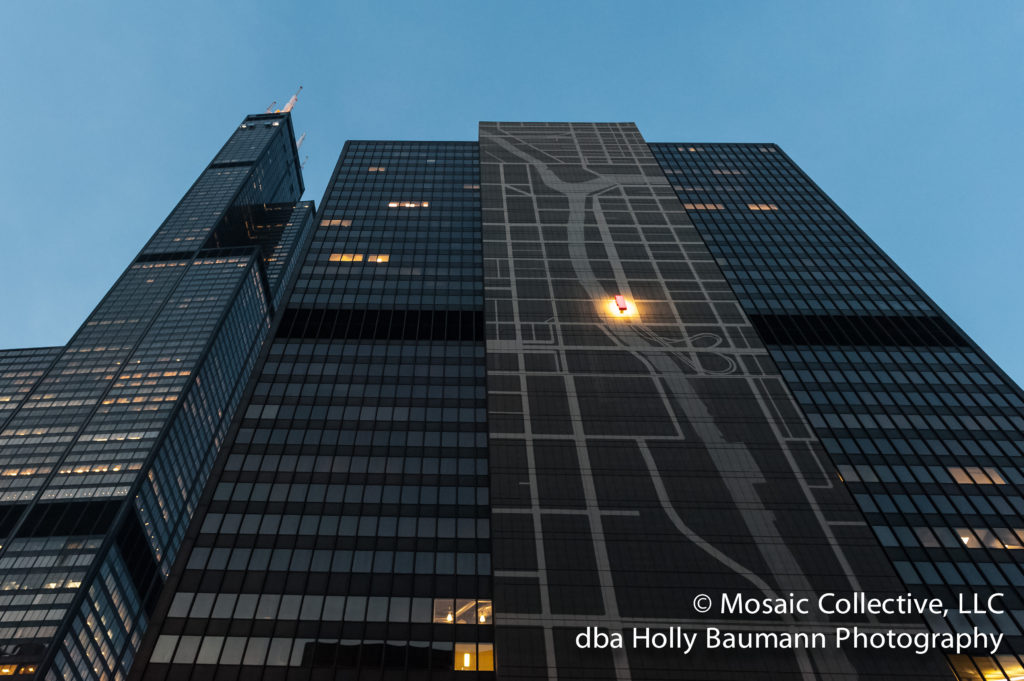 The tall building mid-right, below, was the tallest building in Chicago when it was built…for two weeks.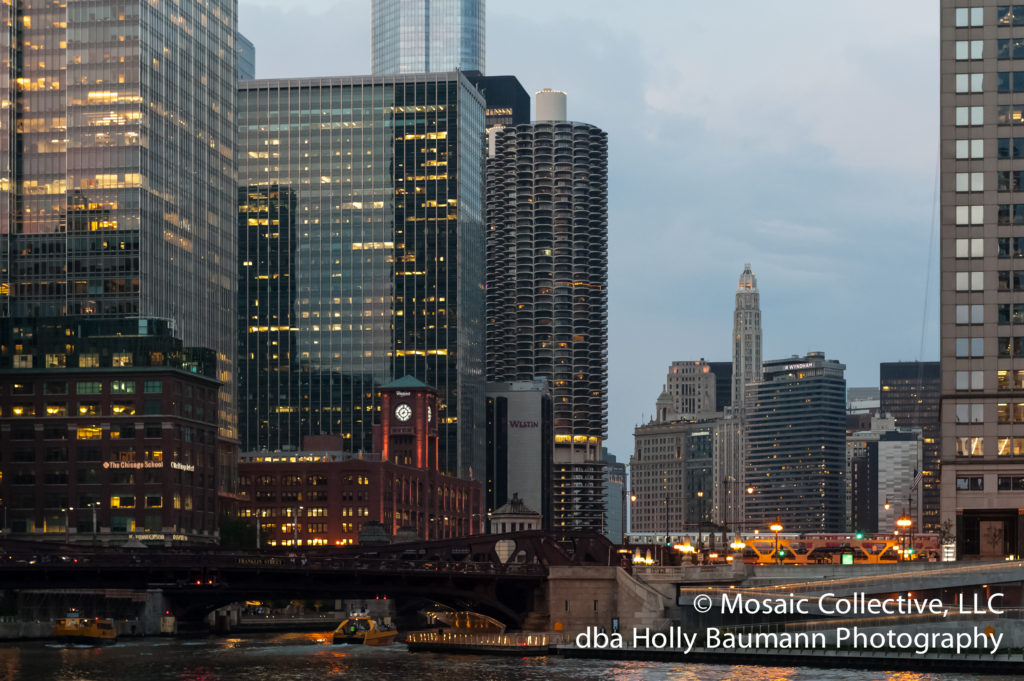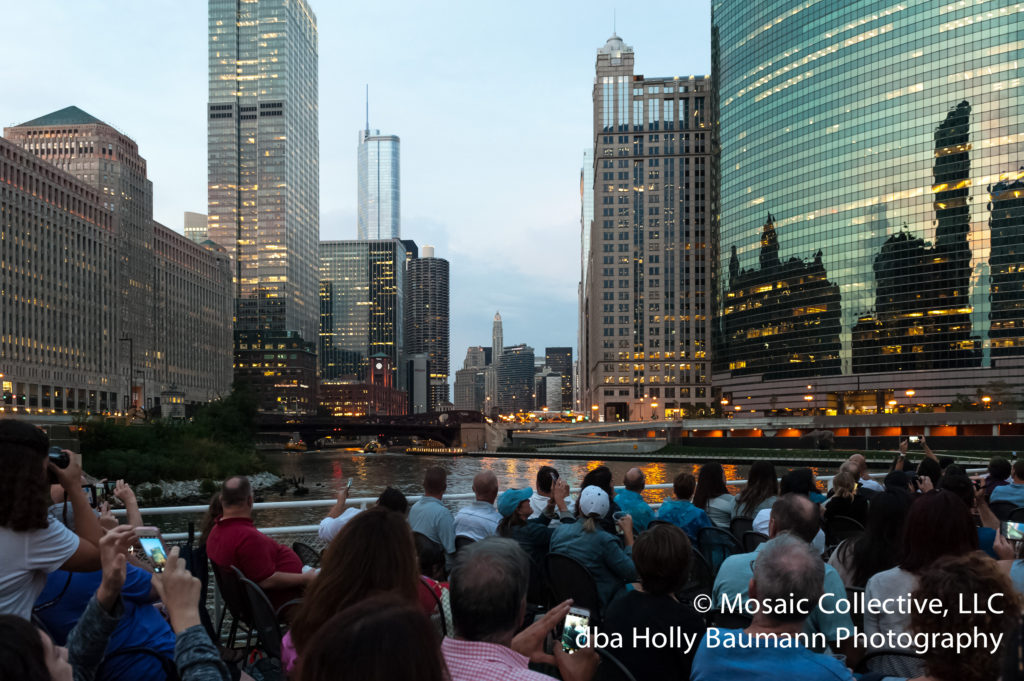 The railroad draw-bridge below no longer functions and is kept in a raised position. However, it is historically protected and lowered annually for inspection. To right, when you are on a boat passing the bridge, you can still see a tunnel that goes under all of the existing buildings out to Lake Michigan, where the tracks used to run.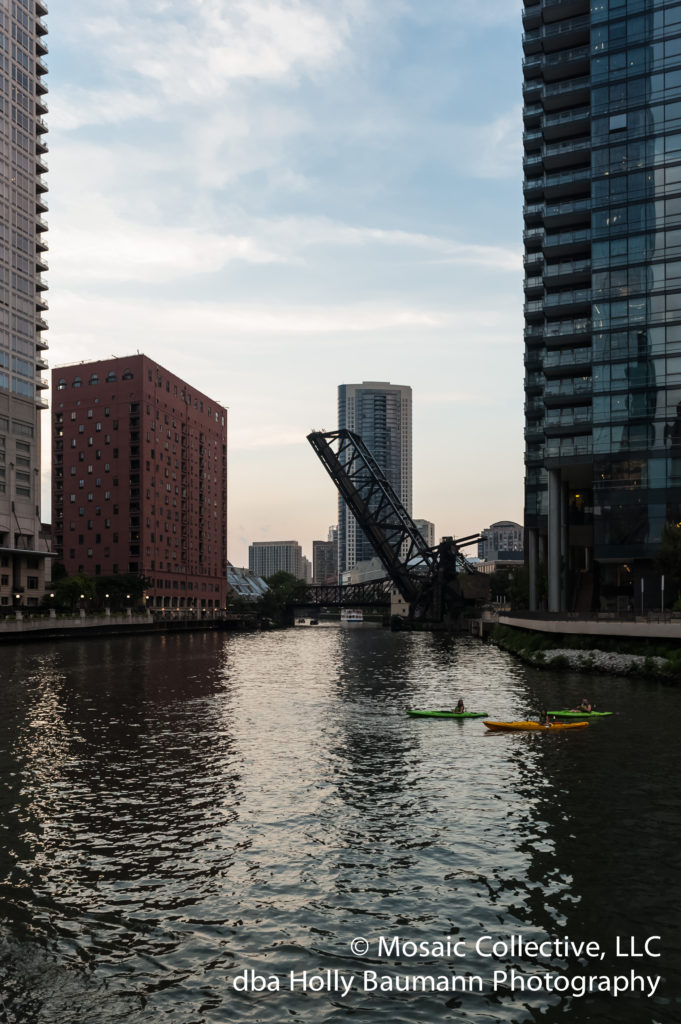 Chicago is a stunning, diverse, fun, living history museum. I hope you get the chance to enjoy it as much as I do! – H