After several months of planning, learning, organizing, and regrouping, it's time to get back in the swing of blogging again. Nathan and I recently organized a new business, Mosaic Collective, LLC, which now houses our rental property, my photography business (dba Holly Baumann Photography), and my consulting contracts. I look forward to sharing more about this new direction with you in future posts! From now on, I'll be blogging here for all of our various lines of business, but you can still visit my old photography blog here.
But for now, this: just in time for Mother's Day, I had the honor of getting back behind to camera to make portraits of a newborn baby girl last week. While her family prefers not to share personal information and images, which I respect completely, they did grant me permission to share these precious little feet with you. I hope you enjoyed a love-filled day with your mom or other mother-figure(s) yesterday!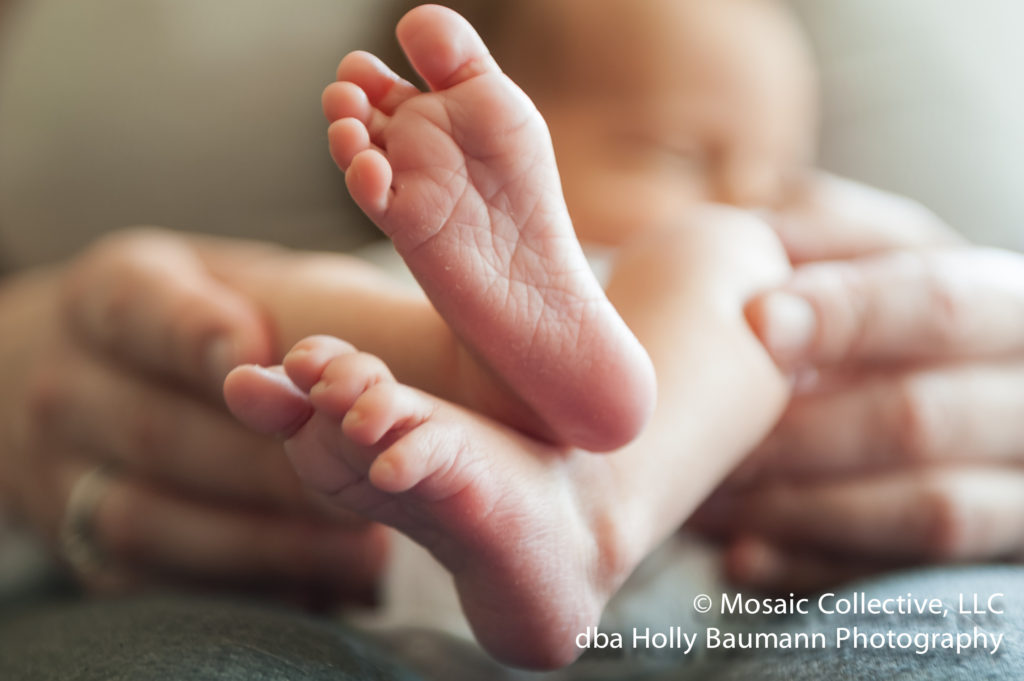 Congratulations to this sweet family, repeat portrait clients, friends, and neighbors. It was an honor!
-HBA